Australian 1UZ-FE Powered Supra
This is an amazing car that a friend linked me to a few months ago, when the idea for RUZE was just starting to form in my head. It's a 1UZ powered JZA80 (MK4) Toyota Supra, running with Nissan RB26 ITBs (independant throttle bodies) which makes for a  great intake noise. Oh yeah – it also revs to 9300RPM! And it uses the later VVTi engine that RUZE will probably use.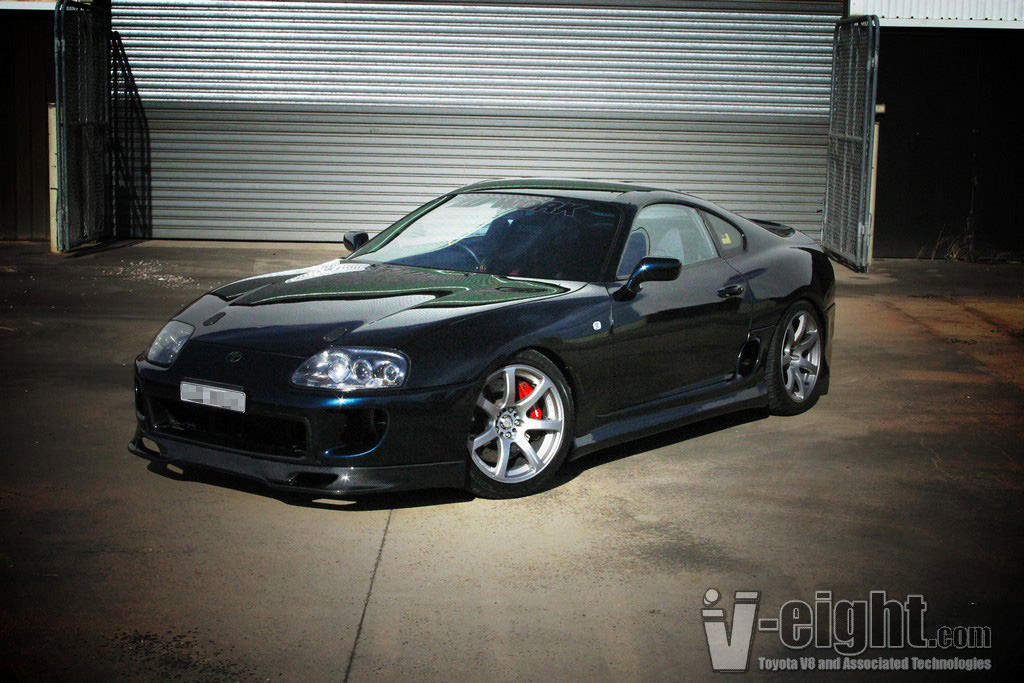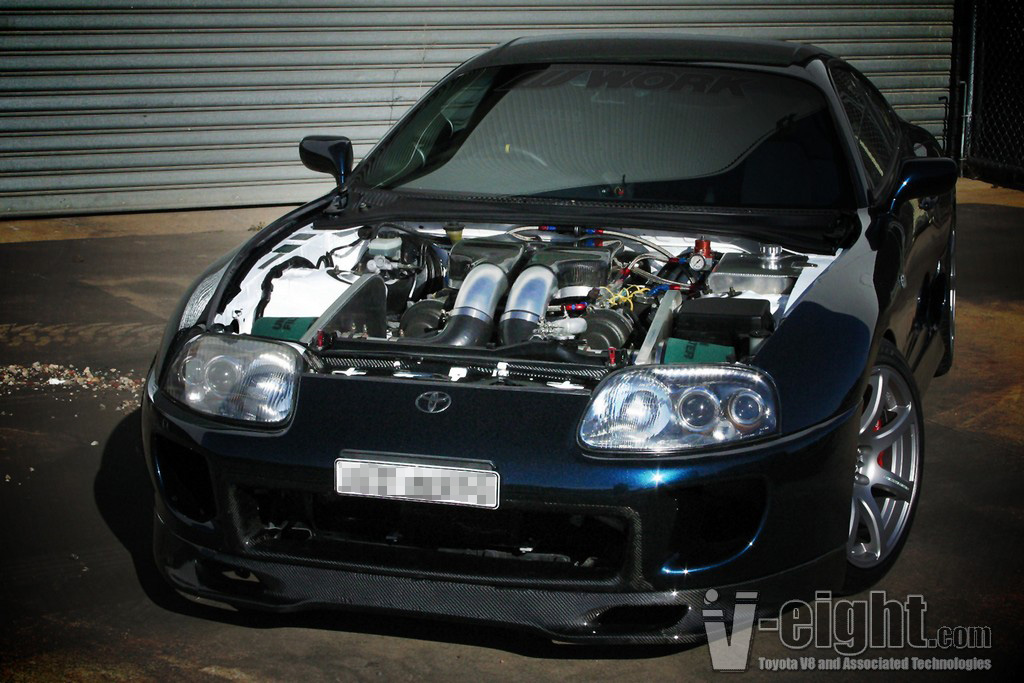 This youtube video sums up why ITBs are great, well worth it for the noise.

The owner/builder of the car is a guy called Ed who runs V-Eight.com – his website contains invaluable build information as well as a number of CAD diagrams for things like the ITB platform, exhaust manifold flanges, etc. He makes swaps like this seem easy….